Hydromat stocks Sandblast kits for Wet Sandblasting and Acid Venturi kits for application of harsh Chemicals (eg Acid, Chlorine) without passing through the high Pressure pump.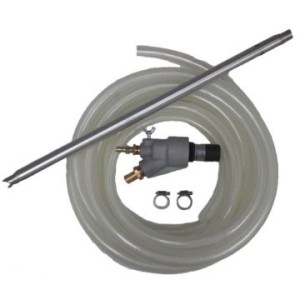 Hydromat Services Wet Sandblast Kit is rated from 200 to 350bar working Pressure at a minimum flowrate of 15l/min. It comes complete with Blast Head, Sand Poker, 8m of Suction Hose and clamps (1/4″ MEG Nozzle required, size depending on pump performance) . It is best used with quartz sand, size 0.2-0.8mm.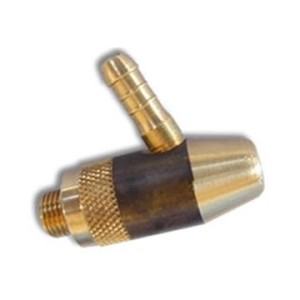 The Acid Venturi is fitted to the end of the lance and used for applying Acid or similar concentrated Chemicals to surfaces to be cleaned. It is used primarily for Brick and Masonry cleaning, but can also be used to apply chemicals such as Chlorine, Bleach or Mould Killer and mixes at a 4:1 Ratio. The Acid Venturi is made entirely from chemical resistant Materials Brass and Stainless Steel and since the chemicals do only come in contact with the Venturi and no other components of the High Pressure Cleaner, it protects your Equipment from premature wear.